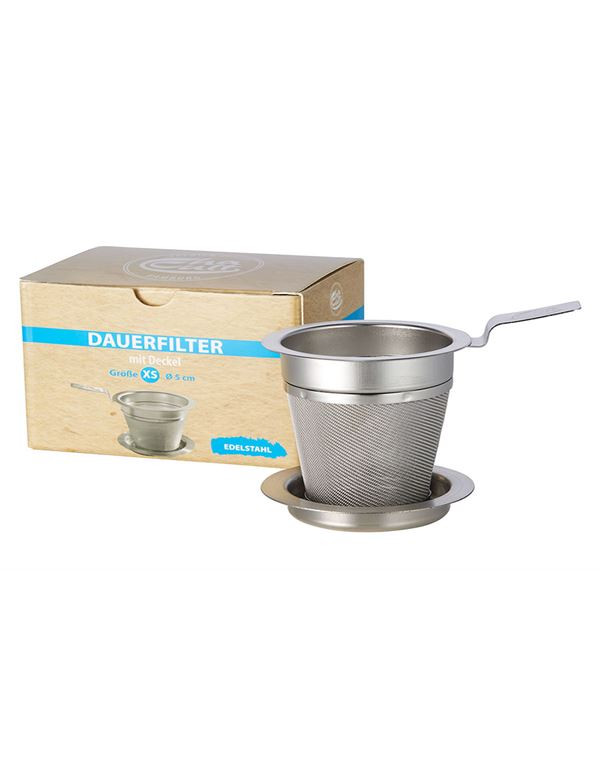  
Stainless Steel Strainer with rest
Stainless steel strainer with a handle and rest!
Perfect for use in your tea for one set, mug or teapot
This strainer prevents the loose leaf tea from mixing with the tea, while allowing loose leaf tea to fully absorb the water and expand, thou releasing the leaves full potential of oils for stronger, better-tasting tea.
Its durable, stainless steel construction is set for long-lasting use. It comes with a handle for safe, easy removal and a convenient rest where the leaves can wait for your second or third infusion :)
Material: stainless steel.
Extra Small - 50mm (outside neck) - 63mm height, good for cups and tea for one sets

Small - Ø 55mm (outside neck) - 65mm height, fits most mugs and small teapots

Medium - Ø 60mm (outside neck) - 75mm height, great for large teapots or mugs
Security policy
Delivery policy