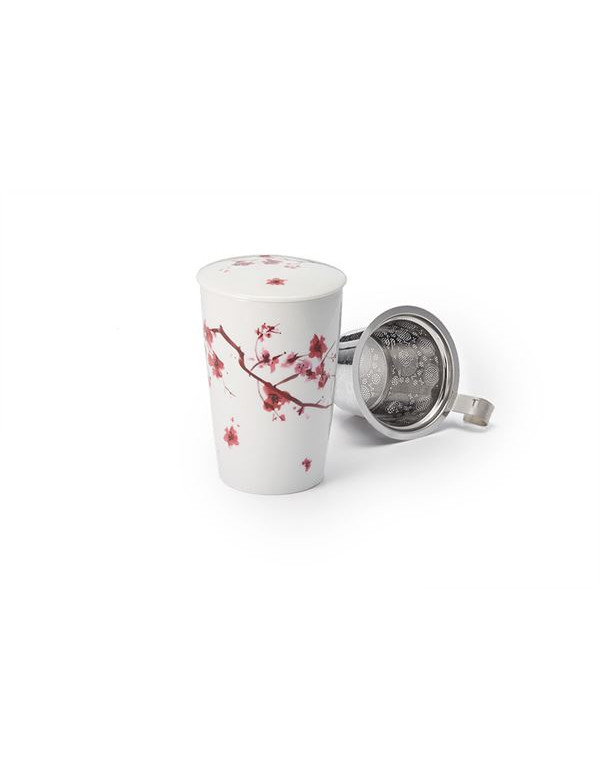  
Herb Tea Cup "Cherry Blossom"
The TEAEVE® is a herbal tea cup in a class of its own: With unique designs and textures, loose leaf tea enjoyment is raised to a new level.
The double-walled porcelain ensures that hot drinks stay hot longer and that you can hold the cup in your hand comfortably - even without a handle.
The stainless-steel strainer is finely lasered and therefore has a filigree perforation, perfect for ideal aroma development of your favorite loose leaf tea or herbal tea
Each Cup comes with a lid and stainless steel strainer as well as a gift box.
Dishwasher and Microwave Safe.
Security policy
Delivery policy
Double-walled porcelain mug, stainless steel strainer, lid, gift box