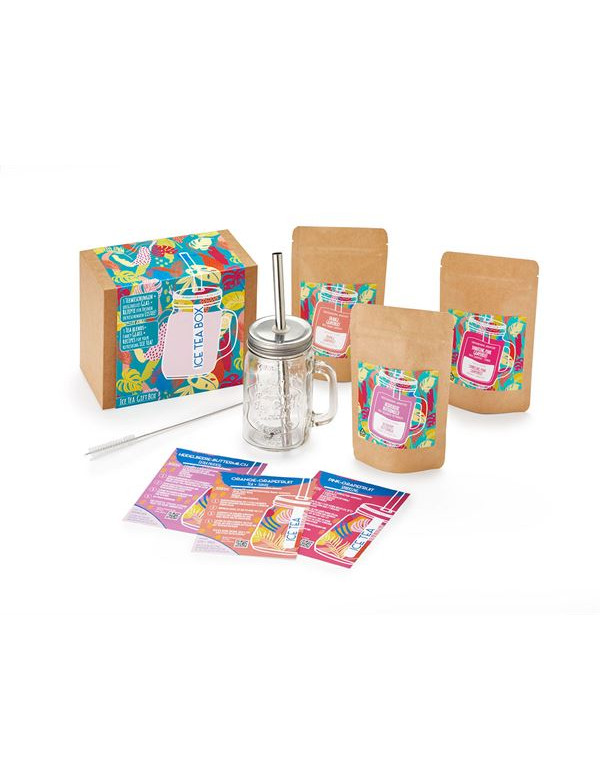  
Gift box ice tea box
A fantastic gift for tea lovers or anyone who wants to enjoy a refreshing and flavorful iced tea anytime, anywhere. With its convenient and stylish design, this kit is sure to become a favorite among tea drinkers.
This kit includes a sturdy drinking jar with a screw-on lid, a straw, and a cleaning brush, making it easy to enjoy your favorite beverage on the go.
In addition to the drinking jar and accessories, this ice tea box also comes with three bags of flavored tea, including two 40g bags and one 50g bag. The teas are carefully selected for their rich and bold flavors, ensuring that you can make a delicious iced tea at home without any hassle.
To help you make the most of your ice tea box, the product also includes three product cards, providing you with helpful tips on how to prepare your tea
Security policy
Delivery policy
with drinking jar with a screw on lid, straw,
cleaning brush, 3 bags of flavoured tea (2 x 40g,
1 x 50g) and 3 product cards