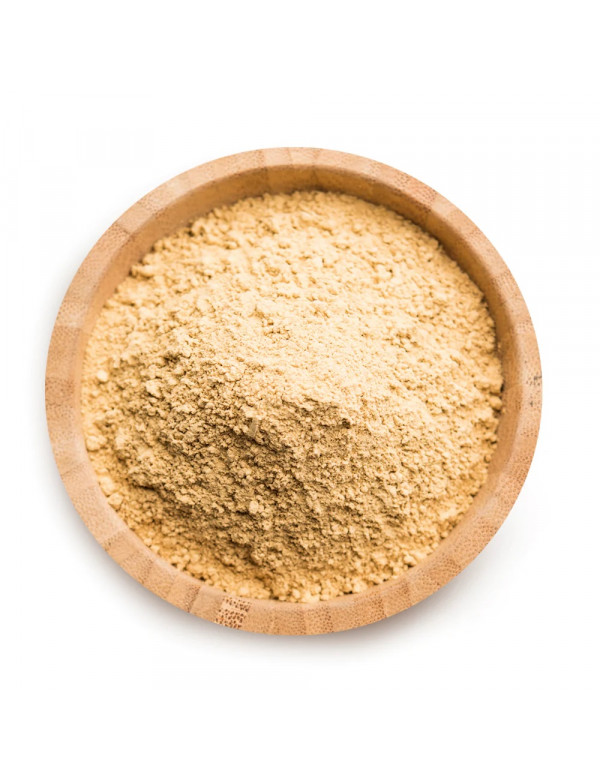  
Organic Ashwagandha Powder
Organic ashwagandha powder (also called Indian ginseng) is made from the roots of the ashwagandha plant (Withania somnifera) and is used to promote overall health
According to its traditional use in Ayurveda, Ashwagandha helps to balance aggravated Vata
Organic ashwagandha powder is known for its ability to reduce stress and anxiety levels. It can help to lower cortisol levels (hormone that regulates body's response to stress). Also ashwagandha powder may help to enhance cognitive function, memory, learning, attention, muscle strength, endurance and recovery. Rich in antioxidants, boosts immunity, protects the body against diseases and helps to reduce inflammation in the body.
Suggested Use:
¼ to ½ teaspoon with warm water, once or twice daily, for up to 3 months and then take 1 month break, or as directed by your health practitioner
Security policy
Delivery policy
Note: Do not exceed the recommended daily intake. Food supplements are not a substitute for a balanced and varied diet, and a healthy lifestyle. Please consult with your health care practitioner prior to the use of this product if you are pregnant or nursing, taking medications, or have a medical condition. Keep out of the reach of children.
Ayurvedic Energetics:
Rasa (taste): bitter, astringent, sweet
Virya (action): heating
Vipaka (post-digestive effect): sweet
Doshas (constitutions): Balancing for vata and kapha, may aggravate pitta in excess