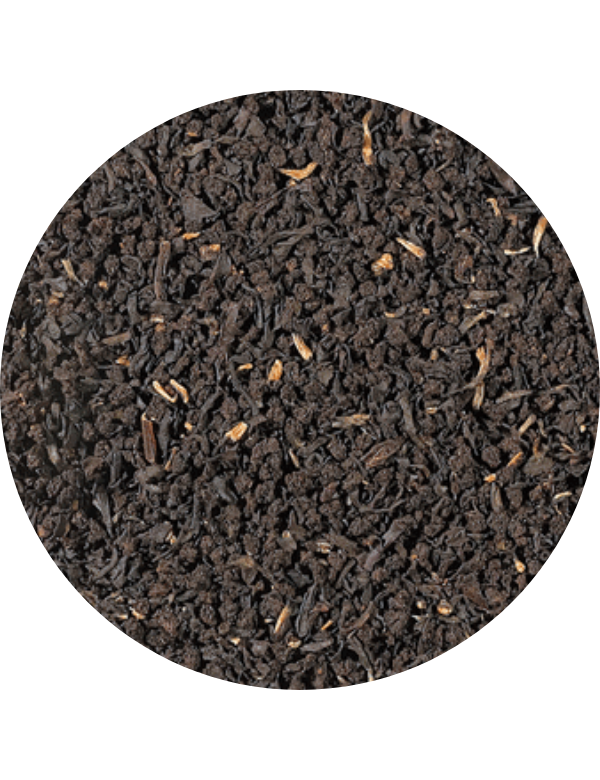  
Irish Breakfast broken
The base of the Irish breakfast tea is a strong black Assam tea from India that is well known for its dark color, strong flavor and malty aroma.
Due to its strength, it is commonly served with milk, but may also be consumed black, with sugar, even with honey. Irish breakfast tea has a robust,
malty character, and is red in color.

A definite must  for each lover of such tea types and, of course, for all friends of the Green Island.
How to prepare:
quantity: 12 g/l (approx. 2.5g per cup)
temperature: 100 C
brewing time: 3 to 5 minutes
Multiple infusion: Can hold a second infusion
Food pairing: hearty foods, breakfast foods, chocolate, custard or lemon desserts, even pizza
Security policy
Delivery policy