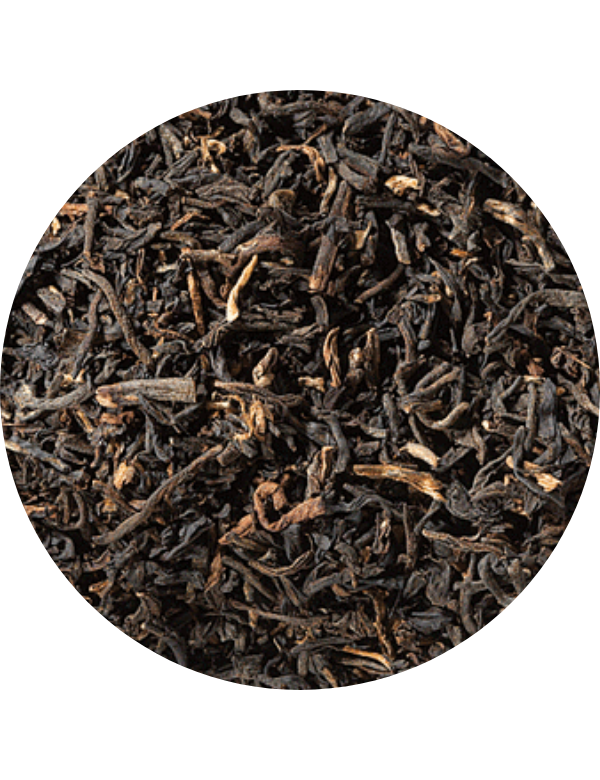  
Black Tea Assam decaffeinated
The base for this much appreciated decaffeinated Assam TGFOP1 was blended at the origin especially for us!
Due to the very careful decaffeination procedure, we can still appreciate the dark brown, very well-worked leaf with golden tips.
Now you can enjoy a great black tea with its powerful antioxidant, anti-inflammatory and immune-modulator benefits without the caffeine intake.
The cup unfolds a strong, malty aroma with a hint of chocolate
Certified organic.
How to prepare:
quantity: 12 g/l (approx. 2g per cup)
temperature: 100 C
brewing time: 3 to 5 minutes
Multiple infusion: Can hold a second infusion
Food pairing: hearty foods, breakfast foods, chocolate, custard or lemon desserts. You will find ham and mustard perfectly compliment this tea

Security policy
Delivery policy