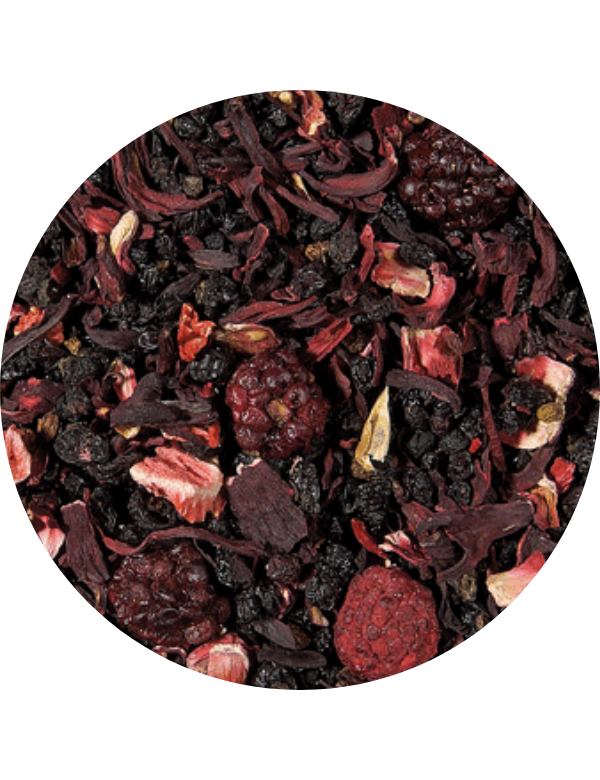  
Jamaica Rum
A popular blend, which should not be missing in any superior range of products. Our select berry blend has been given a fresh and juicy character by freeze-dried raspberries and blackberries and large strawberry pieces. Fine flavors that remind you of distilled rum straight from the barrel and sweet, ennobled vanilla adds a typical touch.
Not even the Pirates of the Caribbean could have stopped us from presenting this pleasure for your taste buds.
How to prepare:
quantity: 1 tbsp per cup
temperature: 100 C
brewing time: 10 to 12 minutes
Multiple infusion: no
Food pairing: sponge or lemon cake, dark chocolate, mixed berry yogurt parfait, oatmeal with berries, cheese and fruit platter, fruit tart, smoked salmon on crackers with cream cheese.
Security policy
Delivery policy
Ingredients: lilac berries, hibiscus blossoms, blackcurrants, flavoring, freeze-dried whole blackberries, freeze-dried whole raspberries, freeze-dried strawberry pieces