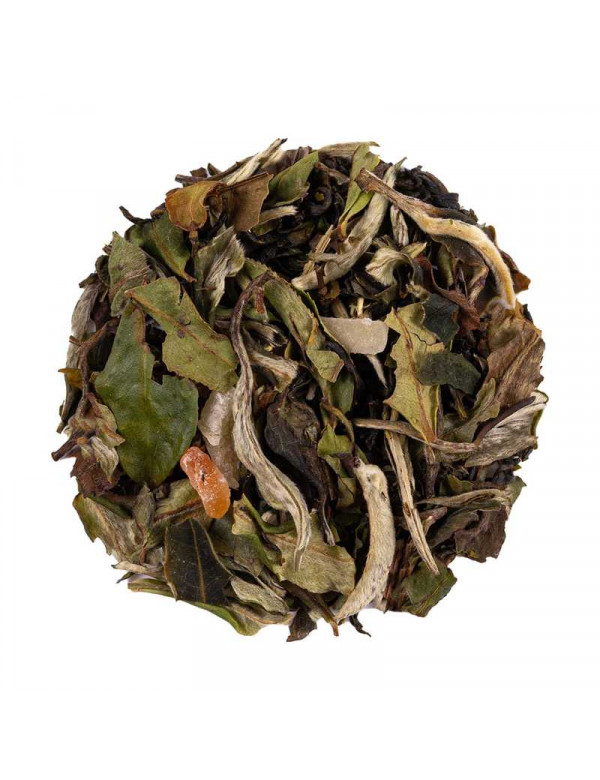  
Peach Passionflower
Wonderful blend creating a unique and calming taste that can be enjoyed hot or cold.
Science had previously lauded green tea's ability to support the immune system in fighting disease. More recent studies find that white tea is even more effective, demonstrating antibacterial, antiviral and anti-fungal effect
We combine both loose leaf teas with a delicate flavor of peach and passionflower herb that increases gamma-aminobutyric acid (GABA) in the brain. This results in relaxation, enhanced mood, better sleep, and pain relief
You will just love the Peach-Passionflower taste
How to prepare:
quantity: 12-15 g/l (approx. 3g per cup)
temperature: 70 to 80 C
brewing time: 1 to 2 minutes
Food pairing: delicate deserts complement this tea beautifully
Security policy
Delivery policy
Ingredients: Green Tea China Chun Mee, White Tea Pai Mu Tan, pineapple (pineapple, sugar), papaya (papaya, sugar), passionflower herb (4%), flavor, peach (peach, rice flour) (3%).