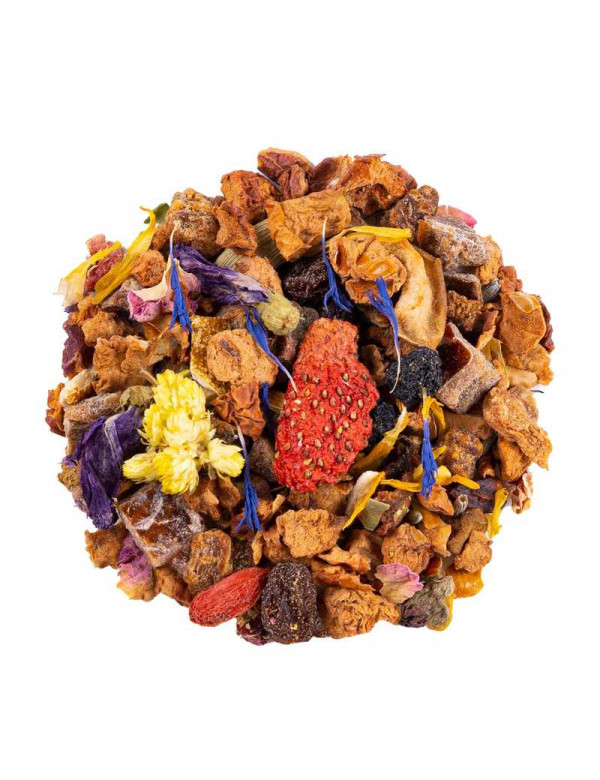  
Funky Flower
Taste: Pomegranate - Blood orange
The aroma of this tea will trigger your senses, the taste is simply delicious.
A mild tasty fruit blend to relax and unwind after a long day. Boost your immune system with the multitude of vitamins and support your heart and overall health with this unique combination.
How to prepare:
quantity: 20g/l (approx. one teaspoon per cup)
temperature: 100 C
brewing time: 15 to 30 minutes
Multiple infusion: no
Food pairing: complex desserts, cakes and dark chocolate
Premium blend with ingredients from sustainable cultivation and natural flavorings.
Security policy
Delivery policy
Ingredients: Apple, date (date, rice flour), fig (fig, rice flour), quince, grape (grape, vegetable oil), orange peels, apple, natural flavoring, natural orange flavoring, pomegranate, cardamon, goji berry, strawberry, chokeberries, lavender, marigold, mallow, rose petals, elderflowers, cudweed, cornflower blue.