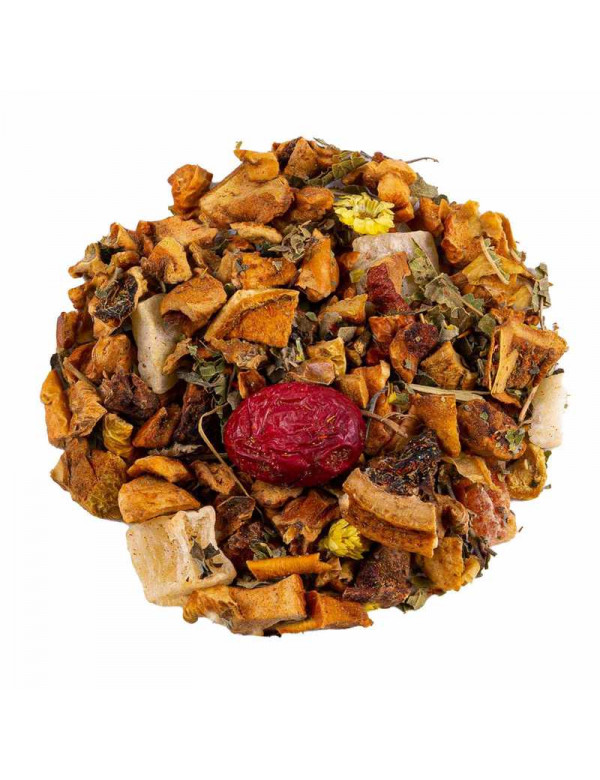  
Cranberry - Acerola
Great way to increase vitamin C intake. Cudweed is used to make medicine and the tea is said to be of help in a lot of things including nervousness and sleeplessness but also symptoms of common cold. Along with Acerola that is known to be a great source of vitamin C, verbena that is known also for reliving stress this loose leaf tea is made to relax and calm but most of all it will not disappoint you with it's great taste.

How to prepare:
quantity: 15 - 20g/l (approx. one teaspoon per cup)
temperature: 100 C
brewing time: 10 to 12 minutes
Multiple infusion: no
Food pairing: complex desserts, cakes and dark chocolate
Security policy
Delivery policy
Ingredients: Apple, pineapple (pineapple, sugar), lemon peels, papaya (papaya, sugar), natural flavoring, verbena whole, blackberry leaves, lemon pieces, cudweed, safflower petals, cranberry (1%), acerola (1%).