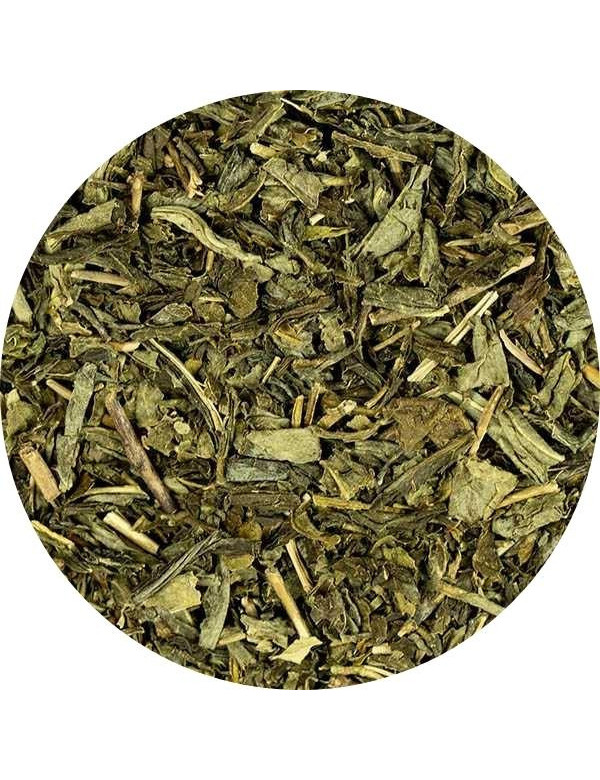  
China Sencha decaffeinated Organic
With its ability to fight chronic diseases, aid in weight loss, keeping the skin looking radiant, acne-freee and youthful, protect the immune system, increase energy, and stimulate cognitive activity it's no wonder that Sencha is very popular.
You can have all the benefits of a great sencha at all hours of the day with this gently decaffeinated Sencha with a soft and aromatic taste.
Certified organic.
How to prepare:
quantity: 12 -15 g/l (approx. 3g per cup)
temperature: 75 to 80 C
brewing time: 2 to 3 minutes
Multiple infusion: This tea can be infused 2 to 3 times. Depending on the ratio of leaves to water can hold even the 4th infusion
Food pairing: Pairs very well with seafood, rice, salads, melon or chicken

Security policy
Delivery policy
Ingredients: green tea. Region of Origin china.
You might also like
green-tea
China Sencha Organic
High quality loose leaf tea sencha with high amount of polyphenols which are proven to halt cell...