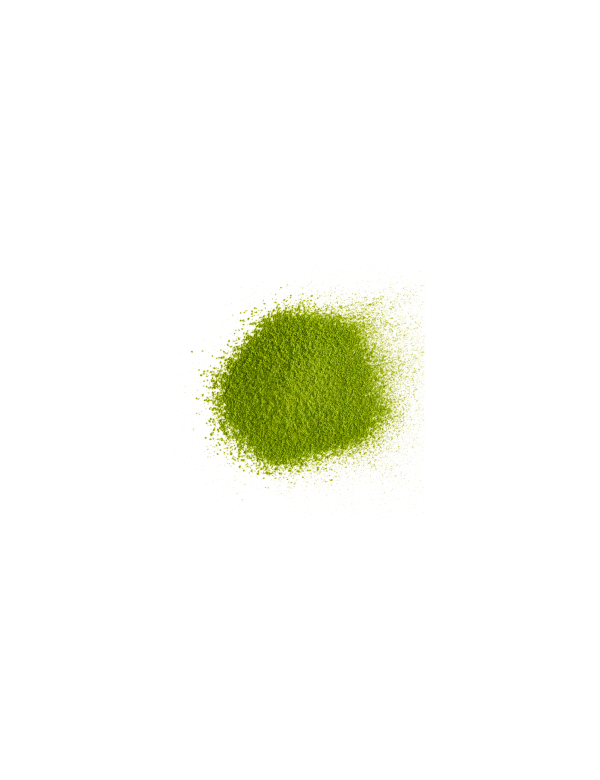  
Japan Ceremonial Matcha "Hisui" Organic
Drinking matcha every day results in a noticeable mood boost, optimized all-day energy, and potential benefits like weight-loss, heart health, lower blood pressure, metabolism balance, and even has cancer-fighting properties.
The aroma suggests a freshly cut meadow, the taste bears a tone of ripe walnut, and it is ful-bodied, distinctive and long- lasting
For adults I recommend 2-3 servings of matcha daily as multiple studies around matcha green powder have found this to be the healthiest serving of matcha on a daily basis.
Morning and mid-afternoon are generally the best times to enjoy your matcha, or 30 minutes before your workout if you drink it for weight-loss.
How to prepare:
quantity: 1g per cup
temperature: 70 C
Food pairing: White chocolate, Crepes, lightly flavored seafood or fish dishes
Security policy
Delivery policy
Ingredients: green tea. Region of Origin Japan.

The name of HISUI translates from Japanese as 'jade' reflecting the colour of the tea leaves from which matcha is made.
Matcha powder has skyrocketed in popularity lately, with matcha shots, lattes, teas, and even dessert and with a good reason
Matcha contains the nutrients from the entire tea leaf, which results in a greater amount of caffeine and antioxidants than typically found in green tea
Studies of matcha and its components have unearthed a variety of benefits, showing that it can help protect the liver, promote heart health, and even aid in weight loss.
Matcha has been shown to improve attention, memory, and reaction time. It also contains caffeine and L-theanine, which can improve several aspects of brain function.
Test tube and animal studies have found that the compounds in matcha inhibit the growth of cancer cells.
Remember that the caffeine intake is very different from the coffee so enjoying a cup of matcha will not interfere with your sleep.
You might also like
green-tea
Moga Cha Organic
Moga is grinned green tea. The difference to Matcha is that the Tencha is not roasted. The tea is raw....