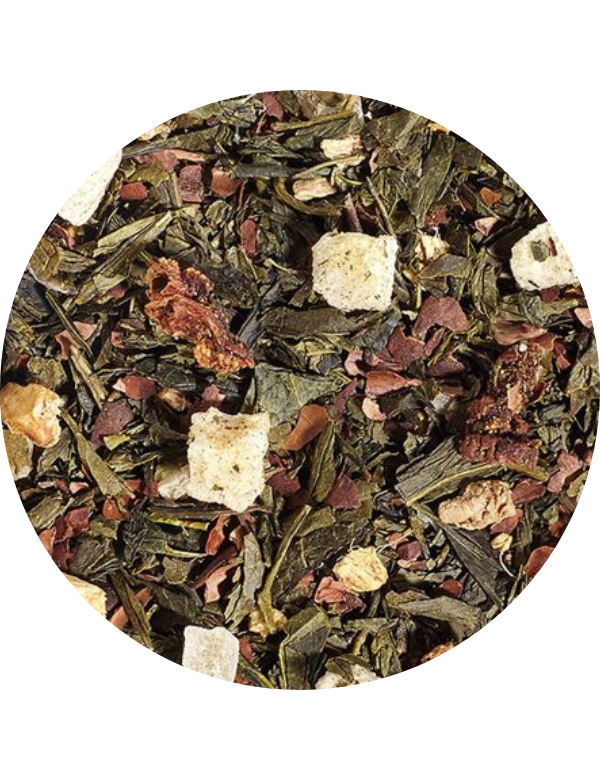  
Sencha chocolate cake with pear&ginger
The scent of ripe pears, butter, sugar and sweet chocolate chips all baked together in a mouthwatering cake are bound to awaken the festive spirit.
Cocoa peel and candied ginger bits add a sweet, spicy twist to this green tea blend. This tea is the perfect match for any cake buffet.
But don't let it trick you, this loose leaf tea is still filled with antioxidants that fight free radicals as at the base of this tea is a top grade China Sencha that is known to decrease inflammation, lower cholesterol, and even boost your immune system.
Natural flavor
How to prepare:
quantity: 12-15 g/l (approx. 3g per cup)
temperature: 75 to 80 C
brewing time: 2 to 3 minutes
Food pairing: as you can guess from the name, desert is a good match for this delicious tea even if it is great on it's own
Security policy
Delivery policy
China Sencha (50 %), cocoa peel, ginger cubes (sugar, ginger, acidifying agent: citric acid), pear pieces, ginger pieces, flavoring, freeze-dried pear pieces