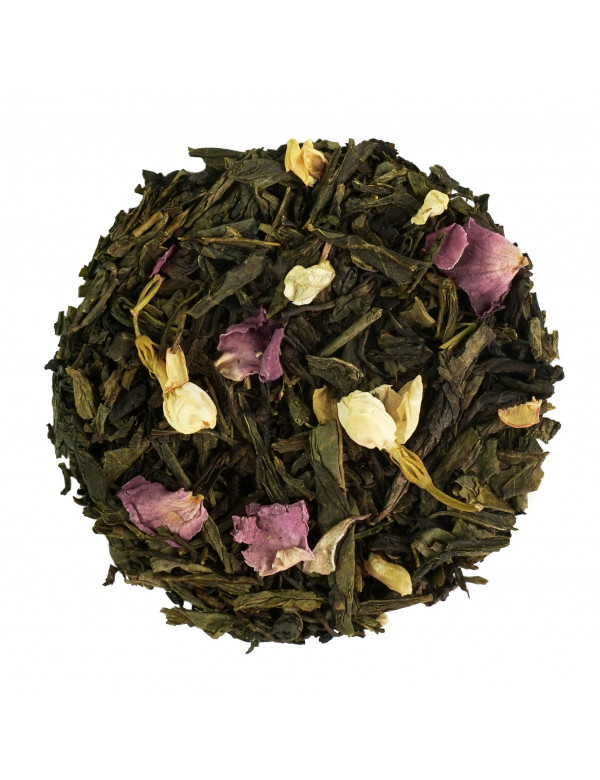  
One Night in Bangkok
Lychee - Jasmine - Rose taste
This delicious loose leaf tea is filled with antioxidants that fight free radicals. At the base of this tea is a top grade China Sencha that is known to decrease inflammation, lower cholesterol, and even boost your immune system.To further support your immune system the rose petals and jasmine are added making this delicious tea not only a healthy option but from the moment you open the package until you finish your last sip it envelops you in a wonderful smell

How to prepare:
quantity: 12-15 g/l (approx. 3g per cup)
temperature: 70 to 80 C
brewing time: 2 to 3 minutes
Multiple infusion: This tea can be infused 3 times using traditional western preparation method
Food pairing: garlic foods, berries and citrus fruits, mooncake, macarons, and fruit pies.

Security policy
Delivery policy
Ingredients: Green Tea China Sencha, Green Tea China Jasmin, Green Tea China Chun Mee, flavor, jasmine petals , rose petals, natural honey flavor, natural rose flavoring.