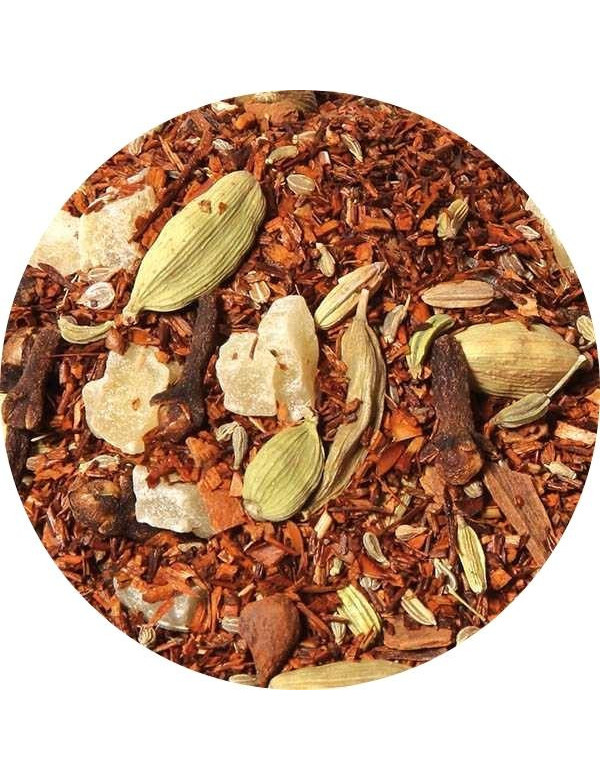  
Chai Rooibos Natural
This tea is a good option for people with kidney problems because it contains no oxalic acid, which increases the risk of kidney stones. Along with these health benefits, rooibos tea contains rare nutrients called quercetin and bioflavanoids that help in blood circulation and prevent hemorrhaging.
In this chai rooibos we bring you the perfect mix between a great rooibos and indian spices.
How to prepare:
quantity: 15 - 20 g/l (approx. 4.5g per cup)
temperature: 100 C
brewing time: 7 to 10 minutes
Multiple infusion: 2 to 3 steeps
Food pairing: ideal with anything chocolaty – dark chocolate, chocolate mousse, chocolate fondant and even works well in meat marinades. It's also delicious with brie spread on a toasted baguette.
Security policy
Delivery policy
Ingredients: Rooibos Super Grade (54%), cinamon pieces, ginger, fennel, anise, clove, cardamon.