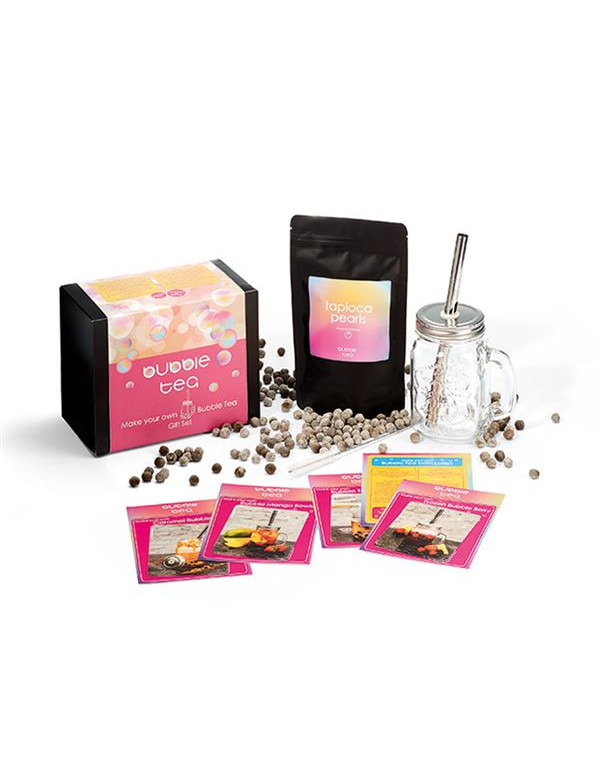  
"Bubble Tea Box" Gift Set
Who doesn't like bubble tea? What if I tell you you can make your own home, the way you want it, using the tea that you love? The possibilities are endless and let's face it the fun is in finding that perfect mug of bubble tea.
This special gift set is a great idea for everyone that just love the bubble drink and it comes with 5 but delicious recipes,
the tapioca pearls made of the manioc root as well as the perfect accessories to stylishly enjoy your Bubble-Tea creations.
Combine the BUBBLES of this box with other ingredients such as your favorite teas, ice cubes, fruits, frothed milk and much more. Sweet or natural? It's your decision and there is no limit to your creativity.



Security policy
Delivery policy
Contains:
250 g Tapioca pearls
delicious recipe suggestions on 5 recipe cards
glass with screw-lid, extra wide stainless steel straw and special cleaning brush
You might also like
special-treats
Tapioca Pearls 200g
These pearls are the star of any Bubble-Tea creation. Made of the brown-coloured root of the manioc...