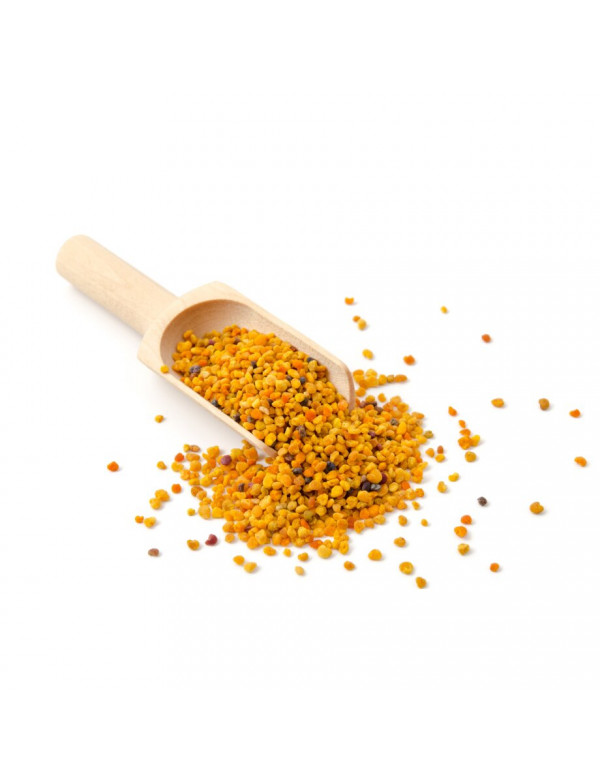  
Bee Pollen 200gr
The bee pollen is a natural product that has gained popularity as a superfood thanks to its multiple health benefits. Despite its recent popularity, some medical records show that it has been consumed since 2735 BC
Renamed as "the perfectly complete food" for its composition, it contains 19 out of nature's 21 essential amino acids, that is why it has been associated with unique properties as a nutrient. It is made of simple sugars, proteins, minerals and vitamins, fat acids and a small percentage of other components. Some of the minerals are: Potassium, Magnesium, Calcium, Phosphor, Iron and Zinc
Not safe for children or pregnant or breastfeeding women. May cause increased bleeding if taken with certain blood thinners like warfarin
Directions: Up to one tablespoon per day
Security policy
Delivery policy
Ingredients: 200 gr Bee pollen

Storage: Thanks to our packaging can be stored anywhere at room temperature, clean and dry, away from direct sunlight.
The most common uses of pollen can be found in functional foods, blends with honey, syrups or sweets. Can be easily mixed into yogurt, cereal or salad. But its antioxidant, antibacterial, anti-inflammatory, healing activity, as well as its phenolic compounds and the selenium found in it have allowed bee pollen to be incorporated into products such as infusions, caps supplements, snacks, functional drinks, vials, chocolate, lip balm and facial cream.
Note: Do not exceed the recommended daily intake indicated. This product is not a substitute for a balanced and varied diet, and a healthy lifestyle. Keep out of reach of small children. Nutritional values and calories of natural products are subject to fluctuation.


Nutritional values per 100 g                  

Energy

261 kcal/ 1103 kJ

Total fat

 5,00 g

-of which saturated fatty acids

 3,0 g

Carbohydrates

 31,00 g

-of which

sugar


 21,00 g

Dietary fiber 


 7,7 g

Protein


 23,00 g

Salt

 0,10 g