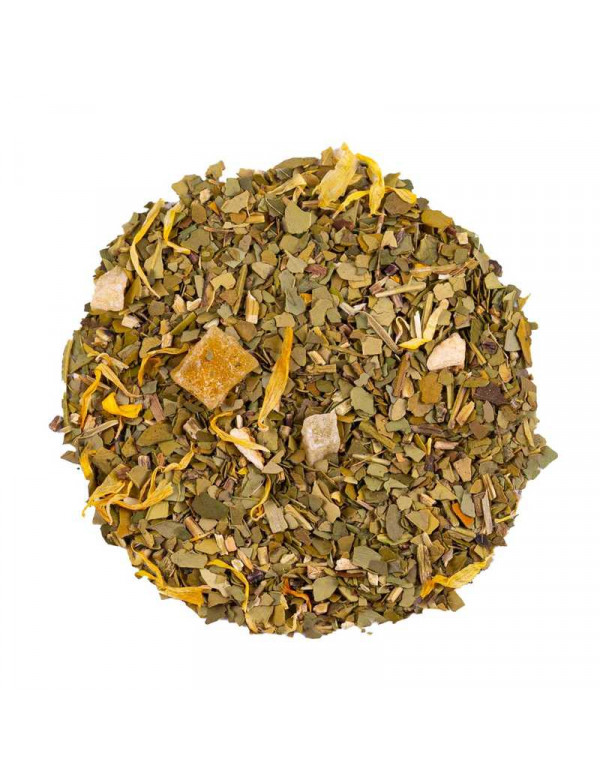  
Amazonian Pearl Natural
Start the morning with a cup of energy and delicious taste of mango
Yerba mate provides an energy boost due to its high caffeine content, which is linked to increased alertness, improved concentration, reduced fatigue, and enhanced physical performance. Yerba mate is better than coffee for your digestive tract.

Studies show that the anti-inflammatory compounds in yerba reduce inflammation markers and prevent colon cancer from activating.
If you are on medication for high pressure, pregnant or breastfeeding limit the amount of caffeine intake.
How to prepare:
quantity: 15 - 20 g/l (approx. 4.5g per cup)
temperature: 100 C
brewing time: 5 to 10 minutes
Multiple infusion: 5 to 10 steeps
Food pairing: scones, spongecake
Security policy
Delivery policy
Ingredients: Mate green, pineapple (pineapple, sugar), mango (mango, sugar), lemon peels, natural flavoring, marigold.