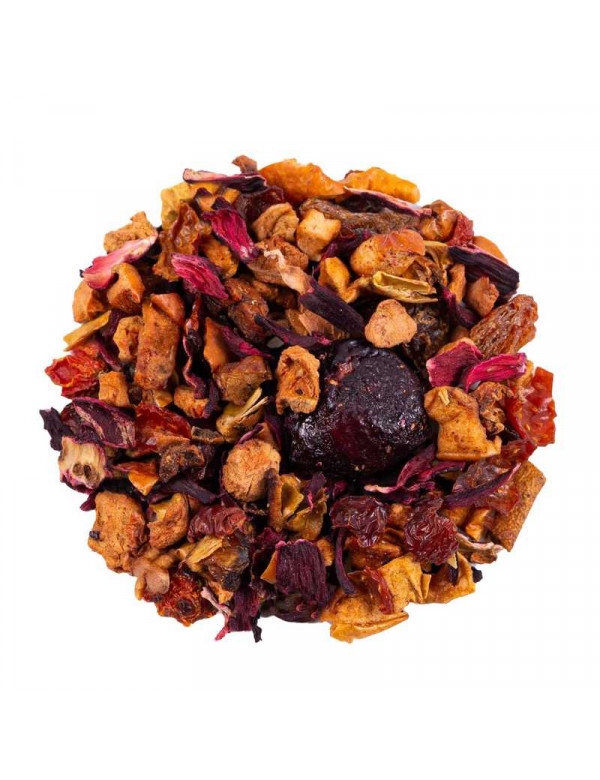  
Sweetheart
Amaretto - Cherry taste
What better way to improve immunity, boost heart health, lower blood sugar, weight loss, slow down skin aging and keep cholesterol in check?
Combining the known benefits of rose hip and hibiscus with a delicious taste of Amaretto and Cherry is one of the best that comes to mind
Enjoy a cup of this delicious fruit tea as a refreshing afternoon pick-me-up, or as a soothing way to wind down after a long day. The combination of flavors and health benefits make it a great choice for any occasion.
How to prepare:
quantity: 15 - 20 g/l (one teaspoon per cup)
temperature: 100 C
brewing time: 10 to 12 minutes
Multiple infusion: no
Food pairing: perfect with deserts or just enjoy on it's own
Security policy
Delivery policy
Ingredients: Apple, hibiscus, rose hip, grape (grape, vegetable oil), flavor, cherry (2%).