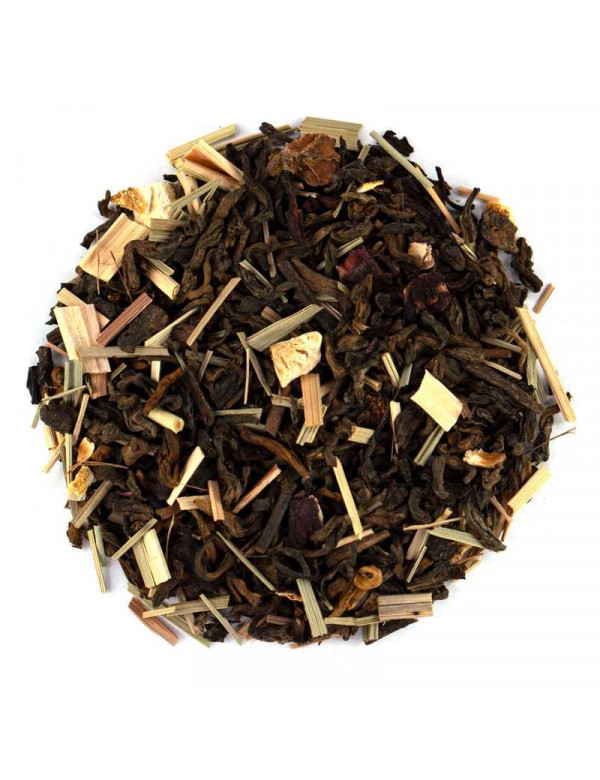  
Red Orange Organic
Pu-erh tea is used as medicine. It is used for improving mental alertness and sharp thinking. It is also used for high cholesterol, obesity, and diabetes, but is widely known as a digestive so enjoy it after a heavy meal.

This blend adds a hint of tangerine flavor and aroma to the smooth earthiness of Pu-Erh tea.
The addition of green sencha and Lapsang Sauchong give you the additional benefits for your heart and boosts your immune system with a very subtle note of smokiness.
Certified organic.
How to prepare:
quantity: 12 g/l (approx. 3g per cup)
temperature: 100 C
brewing time: 4 minutes
Multiple infusion: Pu-erh tea can be steeped at least 10-15 times
Food pairing: after a large meal, red meats, stir-frys, oily food
Security policy
Delivery policy
Ingredients: Pu Erh Tea China*, Green Tea China Sencha*, orange peels*, papaya*, mango pieces*, natural flavouring, Black Tea Lapsang Souchong
You might also like
blends
Blue Earl Grey Organic
In a new study, the researchers at NIC (National Cancer Institute) found that people who consumed two...