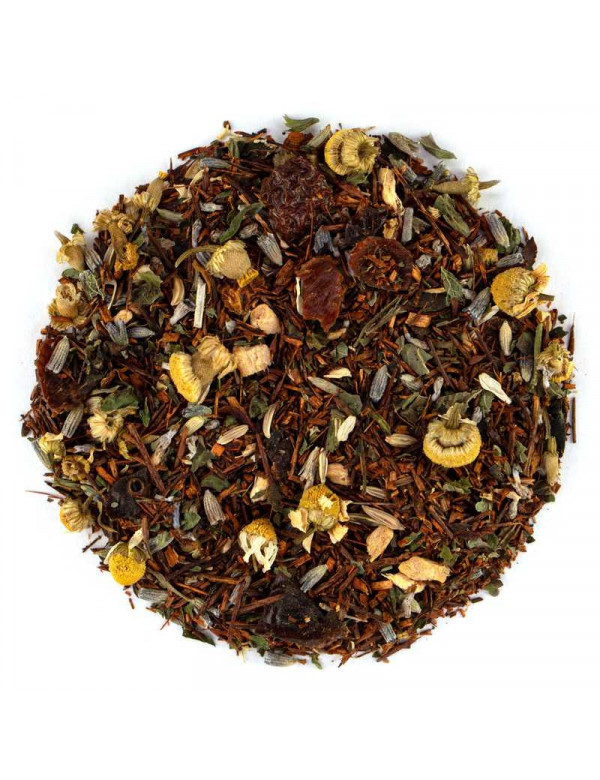  
Children's happiness Natural
Rooibos can help relax kids who are hyperactive and have trouble falling asleep
From weaning time (around 6 months) you can fell free to give rooibos without milk and sugar as a drink between between milk feeds. A tip of a teaspoon of xylitol or a small amount of apple juice can be added to sweeten it slightly. This is however not necessary as your baby will drink what he/she is introduced to, so keep the sugar away if possible
Perfect for evening with it's relaxing effect from lavender and camomile and great for the tummy from the fennel and ginger
How to prepare:
quantity: 15 - 20 g/l (approx. 4.5g per cup)
temperature: 100 C
brewing time: 7 to 10 minutes
Multiple infusion: could hold 2
Warning: Please note that honey should not be given to babies under 1 year of age.
Security policy
Delivery policy
Ingredients: Rooibos natural, ginger, rose hip, fennel, balm, lavender, camomile.