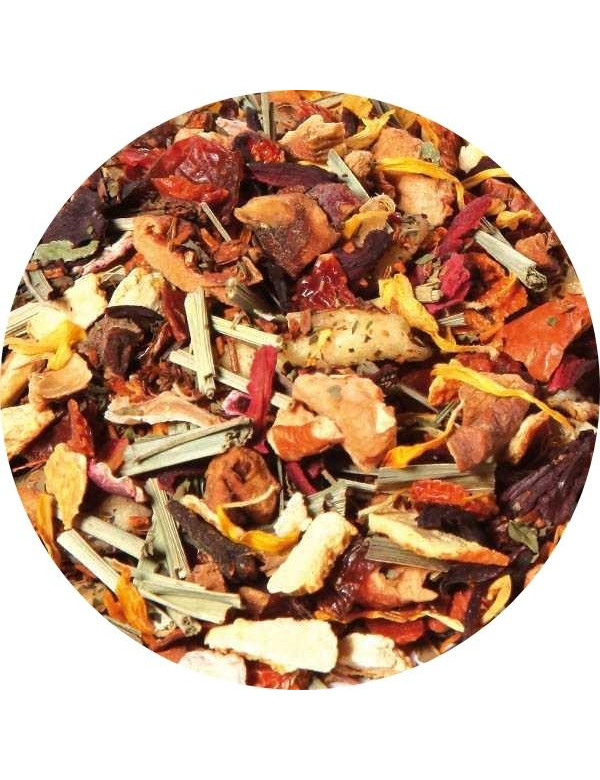  
Magic Summer Natural
Low in tannins and free form caffeine, can be enjoyed at any time of day.
Due to it's components this delicious tea can boost your heart health, reduce cancer risk and will benefit people with type 2 diabetes.
It is also a good ally in weight loss and improves appearance of skin.
Due to the rooibos that it contains this tea helps to prevent allergies from being triggered (it contains quercetin) and also, because it works as a bronchodilator, it helps relieve the feeling of wheezing and coughing caused by allergic rhinitis and asthma.
How to prepare:
quantity: 15 - 20 g/l (one teaspoon per cup)
temperature: 100 C
brewing time: 10 to 12 minutes
Multiple infusion: no
Food pairing: perfect for elaborate deserts or with heavy meals
Security policy
Delivery policy
Lemongrass, rooibos natural, apple, hibiscus, banana (banana, coconut oil, cane sugar, honey), spearmint, orange peels, rose hip, marigold, strawberry.