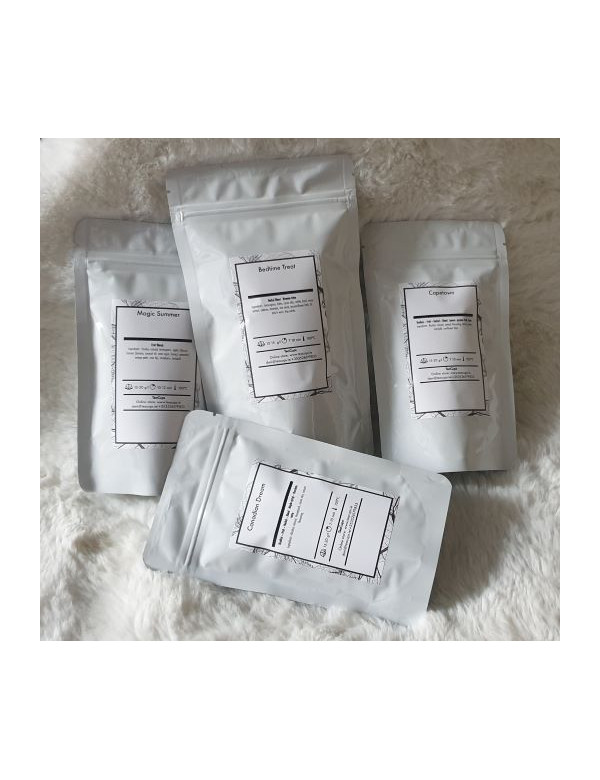  
Relax
What would you say about a nice "me" time to relax or enjoy it with your family? Evening with loved ones with tastes to choose from.
50 grams of Capetown with its tartness of lemon and the sweetness of passion fruit that makes this tea beautiful and totally unique for everyone to enjoy, including kids
50 grams of Bedtime treat, with its anise and cacao extract, will become the herbal tea not only helpful but also delicious, an evening treat to be savored
50 grams of Canadian Dream, the perfect treat for the afternoon or evening with a delicious maple syrup-chocolate taste
50 grams of Magic Summer that with it's aroma will make you remember summer even during winter. Benefits aside, another way to treat yourself and the loved ones with a nice warm cup of tea.
Security policy
Delivery policy
50 gr Capetown, 50 gr Bedtime treat, 50 gr Canadian Dream, 50 g Magic Summer